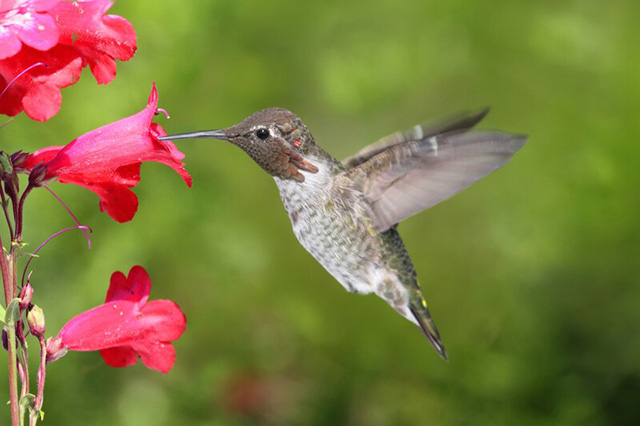 (c) Can Stock Photo / stevebyland
Anna's Hummingbirds
"Anna's Hummingbirds are a year-round resident in Monterey County. This tiny bird is common in open woodlands (especially areas with eucalyptus trees), sage chaparral and residential gardens." – Pacific Grove Museum of Natural History
Tempestuous redheads insert
hypodermic beaks into pink lilies
then frenetically careen
among wild lilac, miniature roses,
high off sweet honey.
Black and gold bumblebees
ignore erratic, iridescent sprites,
lazily buzz around Mexican sage,
plunge down chalice throats
of bronze bearded iris.
Tiny hummers whirr
toward scarlet salvia beacons,
seek fat spiders, circling gnats
dive like a feathery battalion
of Delta Force choppers.
July 2019