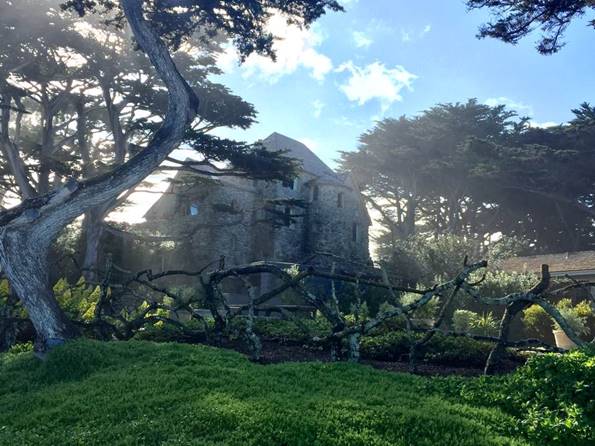 Stone Cottage at Sunrise
(Listen to the Poem)
Encircled by hobbit fence
of driftwood calligraphy,
Custer House broods
among twisted cypress.
Sinister hawks patrol,
scour curving beach strand,
commute between rustic stone walls
and nearby Tor Tower.
Rising sun gilds gnarled branches,
wind-deformed trunks,
what remains of bohemian village,
fairytale cottages, secretive forest.
March 2017