WELCOME!
This web site has been designed to promote Jennifer's poetry, photography, and publications. It will also announce upcoming readings and book signings.
Within this site, you will find links to online poetry, short videos, and to sites where you may purchase copies of books.
You may view samples of Jennifer's photography on this page.
Upcoming Events:
June 3, 2 p.m., Henry Miller Library, Big Sur. Reading with Andrena Zawinski, Laura Bayless, Laura Schulkind, Peter Serchuk.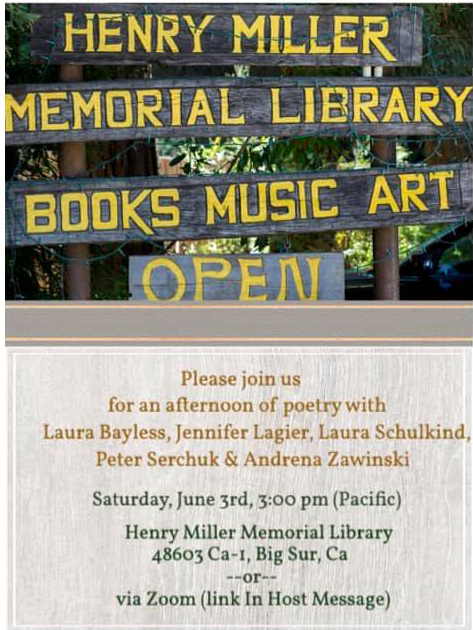 Please "Like" my page on Facebook
You can email me at jenniferlagier2022@gmail.com